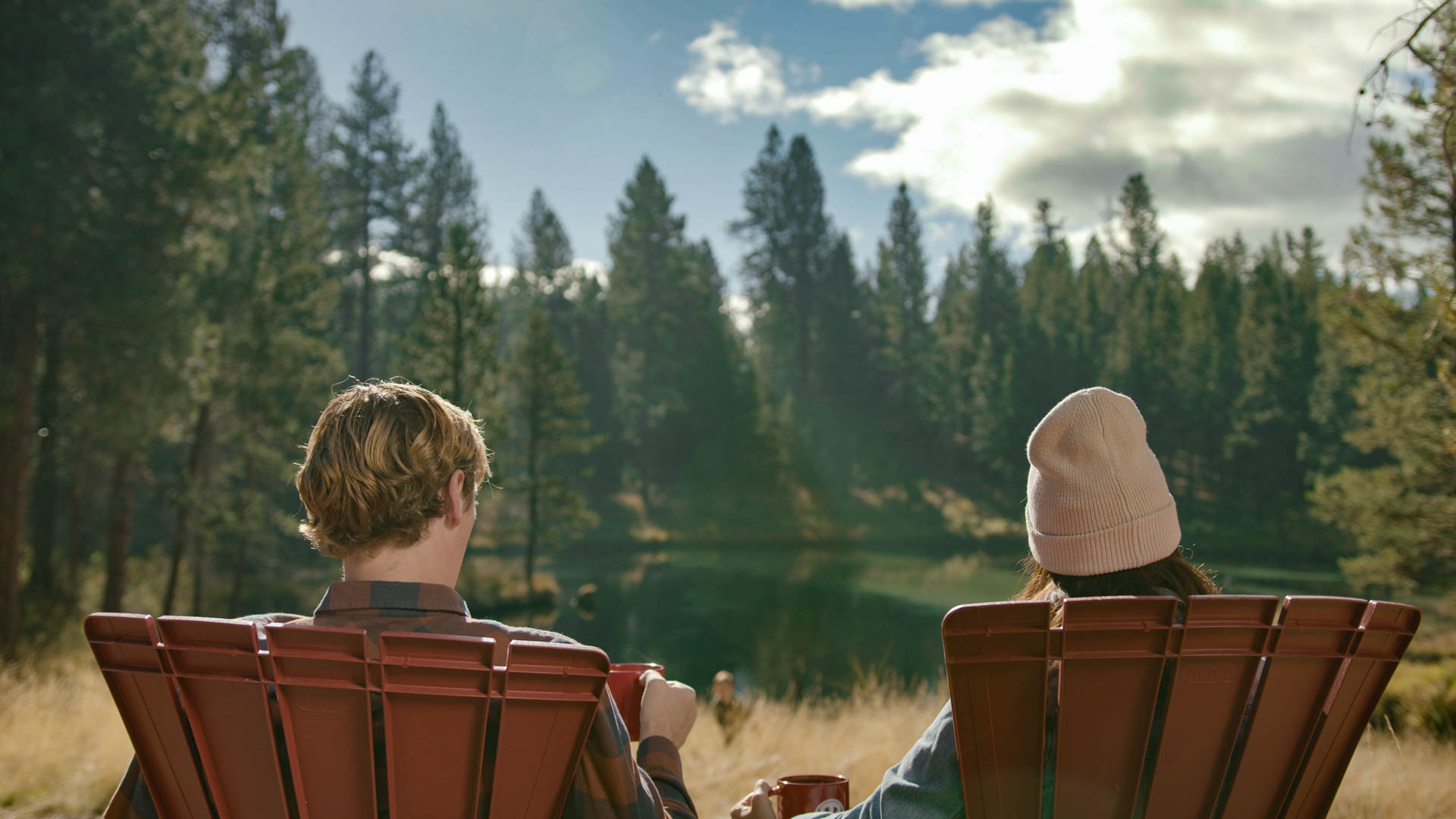 Book your dream Sunriver vacation.
Your next Oregon adventure awaits.
Go on the Sunriver vacation
YOU deserve
A great vacation is guaranteed when you book with Bennington
You saved all year for this. Whether you're planning a solo getaway, honeymoon retreat, or family adventure, you deserve nothing less than an amazing Sunriver vacation.
Your trip shouldn't add more stress to your stress. When you book your Sunriver vacation with Bennington Properties, you can leave your worries at the door of any one of our 200+ properties.
No matter which vacation home you choose, you'll receive concierge-style service that goes above and beyond what other rental companies provide. For one, our homes come with fully-stocked kitchens.
So, what are you waiting for? It's time to book with Bennington. We can't wait to meet you, your family, and your dog too!
Book Your Next Stay
Stay your way
200+ rental properties to choose from
From cozy cabins to lounging in luxury, Bennington Properties has the perfect vacation home for you.
Search Home Availability
Our work is your play
We take care of your fun, food and fixes
We know all the best local hotspots. Plus, we're available 24/7 to deal with any maintenance issues.
Browse Vacation Rentals
Escape your every day
An Oregonian oasis
Get lost in the views from the comfort of your backyard, or drive minutes to the best lakes and trails in Sunriver.
Explore Property Locations
What guests
have been saying
Delightful to work with and so welcoming, they really go above and beyond giving a new meaning to pet friendly too. Have stayed in the past, we have another vacation booked with them for next month, and will definitely stay for other future trips.
I have been vacationing annually in SR for many years. Bennington Properties is hands down the best property management company in SR. It's like being in Disneyland; they make sure all of the little details are taken care of and that you have everything you need or want to make your stay as memorable and comfortable as possible. The staff is friendly, warm and accommodating. I have used other property management companies in the past and will never go back. My dogs and I highly recommend Bennington Properties.
5 star. Beautiful, clean and cozy home in Sunriver. Very impressed with the staff and great communication. Will definitely come again.
We have stayed in Bennington Properties vacation rentals a few times over the years and the cabins are always clean, well-maintained and well-stocked. We especially like how pet-friendly they are because we like to bring our dogs with us on vacation. They make it really easy to be relaxed and comfortable. We highly recommend and will stay with Bennington Properties again.
Experience a better way
to get away
Book your next Sunriver vacation with Bennington
Book Your Next Stay
A full-service property management company
About
Bennington Properties
For 30 years, we've helped families turn their dream of owning a vacation home into a reality. From offsetting expenses, to finding tenants and caring for the property, we can guide you from sale to service. Discover the difference with Bennington Properties as your trusted property management company.
What Makes Us Different
Sign up for our email list to receive VIP rewards and Sunriver secrets
Get exclusive
discounts and updates
Full-service vacation rental sales and management company in Sunriver, Oregon
Copyright Bennington Properties 2020 – Present. All rights reserved. View our Privacy Policy.