We sell vacation homes AND
memories to last a lifetime
Selling your beloved home is an emotional experience. It's not easy. But, we believe the hardest part of selling your home, should be letting go of it.
We'll make passing along your vacation home painless by selling your home at the best price to the best buyer looking to make memories for a lifetime.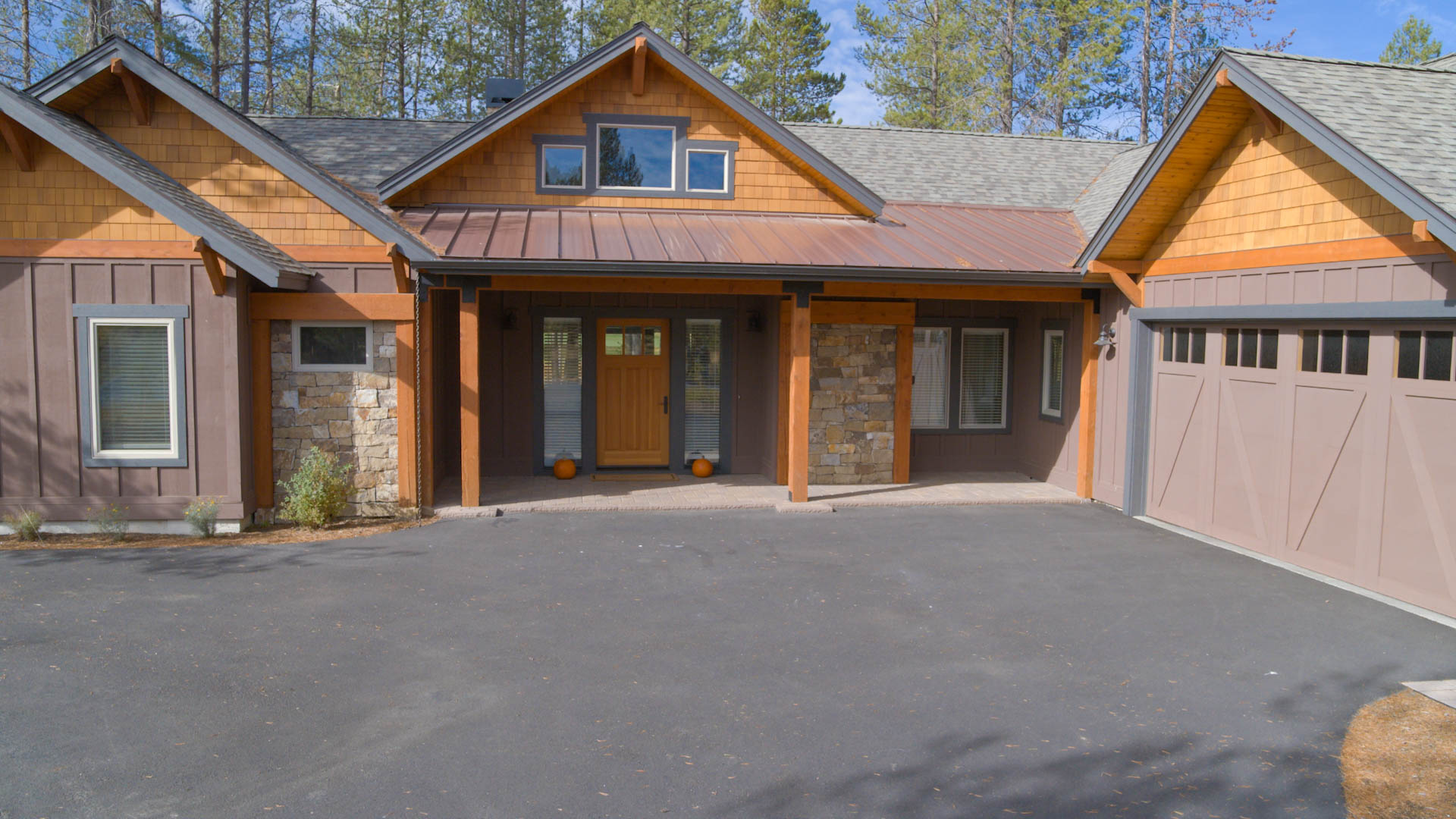 How much
is your home worth?
Listing prices in Sunriver depend on many factors, including: location, age, appearance, amenities, square footage, and more. Request a consultation with our real estate expert, Shannon Gleason, to discuss the potential of your property.
What sellers
say about Bennington
5 Mt Baker
Bennington has been a pleasure to work with all of this time. They have rented the house consistantly, providing a very nice revenue stream that pays the bills! We are not "fee'd" to death, a modest monthly fee takes care of a lot, no linen fees, and no fee everytime maintenence sets foot on your property, which really adds up! The house is well maintained, housekeeping does a great job of keeping things cleaned and maintained, and if there is something that needs attention, we are promptly notified and usually given options.. if they can take care of it or if we need to do something, and usually a ballpark of what it might cost. They have a great list of vendors for maintenance and repairs that others in the program have used and had success with. The communication is great, Robert gives his "Tuesdays with Robert" emails every Tuesday as to what is going on in Sunriver, the rental market, or whatever is on his mind. They have a designated contact in the office if I have any questions or problems and they are always professional and prompt with a reply. We have only had one issue with maintenance in our 10 year relationship and, once it was identified, was taken care of promptly at their expense. Bennington has select programs that you can participate in, or not, totally optional and no pressure. We are a "Family Friendly" rental which means we provide a high chair, pack n play crib, safety gates etc (they will give you a list of things which must be provided). We are also "Pet Friendly". They screen the renters pets and have limits on the number of animals, and the have rules associated with them. Surprisingly, there is no damage and the routine wear and tear hasn't changed much since we went on these programs. We have found that these programs have increased our rental revenue and have been totally worth doing.
Bennington Properties went over and above any service we have experienced in the 40 years we have been renting homes in vacation areas.
Bennington Properties made our family trip at Christmas spectacular! When there was a problem with our original rental, Jessica found us several comparable options to choose from and then later offered us a free upgrade when our choice wasn't available. The house we ended up in was clean, well appointed, and super convenient to everything. Check-in/out was also super easy. Lastly, when the rental's has fireplace suddenly stopped working on Christmas Eve, I made a quick call to the management company and they sent a maintenance technician to fix it within the hour! We had such a wonderful experience and would happily rent from Bennington Properties again.
We have rented through Bennington many times over the years. We really appreciate their great selection of dog friendly homes. They are always responsive and helpful.
I am a Vendor to Bennington Properties and can tell you that, as a small business Owner, I have never had a better experience. They allow me to do my best work every time, and they settle their accounts incredibly fast. A Guest dedicated team. Give them a chance, you won't be disappointed.
Truly enjoy the vacation rental experience with Bennington. Great communication, clean homes with thoughtful touches and easy check in/out procedures are just a few of the reasons we choose Bennington when we visit Sunriver.
Shannon at Bennington Properties was on top of her game. I felt she worked in the best interest of the party she was representing, which was us in this case. We have both been buyer and seller with her and found her to be very professional. Out of many one of her best qualities is her communication skills. She responds quickly and with pertinent information. I highly recommend Shannon, and we will be using her services again in the near future.
We were happy property owners in Sunriver for many years--and loving property management with Bennington Properties. When changes in our lives deemed it time to sell our Sunriver home, we contacted Bennington. Shannon Gleasman effortlessly and competently helped us through from start to finish--a great experience throughout. We have sold other homes. This was the fastest and easiest home sale ever for us. We received over our asking price, with no delays. We have always appreciated the professionalism of the Bennington Management team that cared for our home, and we were happy that it extended over into the sale of our home to a wonderful couple. I would recommend Bennington Properties to anyone looking to buy or sell a home.
Bennington was fantastic to work with and we were highly satisfied with them. They are excellent and timely communicators. The selling process was very easy and we felt well informed and taken care of throughout. Bennington answered all our questions and provided helpful insight and guidance.
We have stayed at Bennington Properties numerous times. Each time was better than the last. We are looking at buying a rental property in Sunriver and Bennington WILL manage this property for us.
For sellers
Frequently
Asked Questions
Is now a good time to sell?
Yes, Sunriver is currently experiencing a strong sellers market.  Contact us today to schedule a free consultation.
How do you determine the price of my home?
We analyze the current market, recent sales, and your goals and prepare you a detailed comparative market analysis with our recommendations.  However, you ultimately determine the price; and we work our butt off to earn your target home value.
What kind of advertising do you do?
We market your home nationally on websites such as Realtor.com, Zillow.com, Homes.com, Redfin.com, and to our private database of over 50,000 clients. We'll market and promote your property to our current customers and on sites like Sunriver Blog, Facebook, Instagram and Google.
What upgrades should I make to my property before selling? What are owners responsible for?
Very few upgrades have an immediate ROI. We recommend you don't make any changes until you speak with a selling expert. Schedule a call with us today to schedule a free consultation.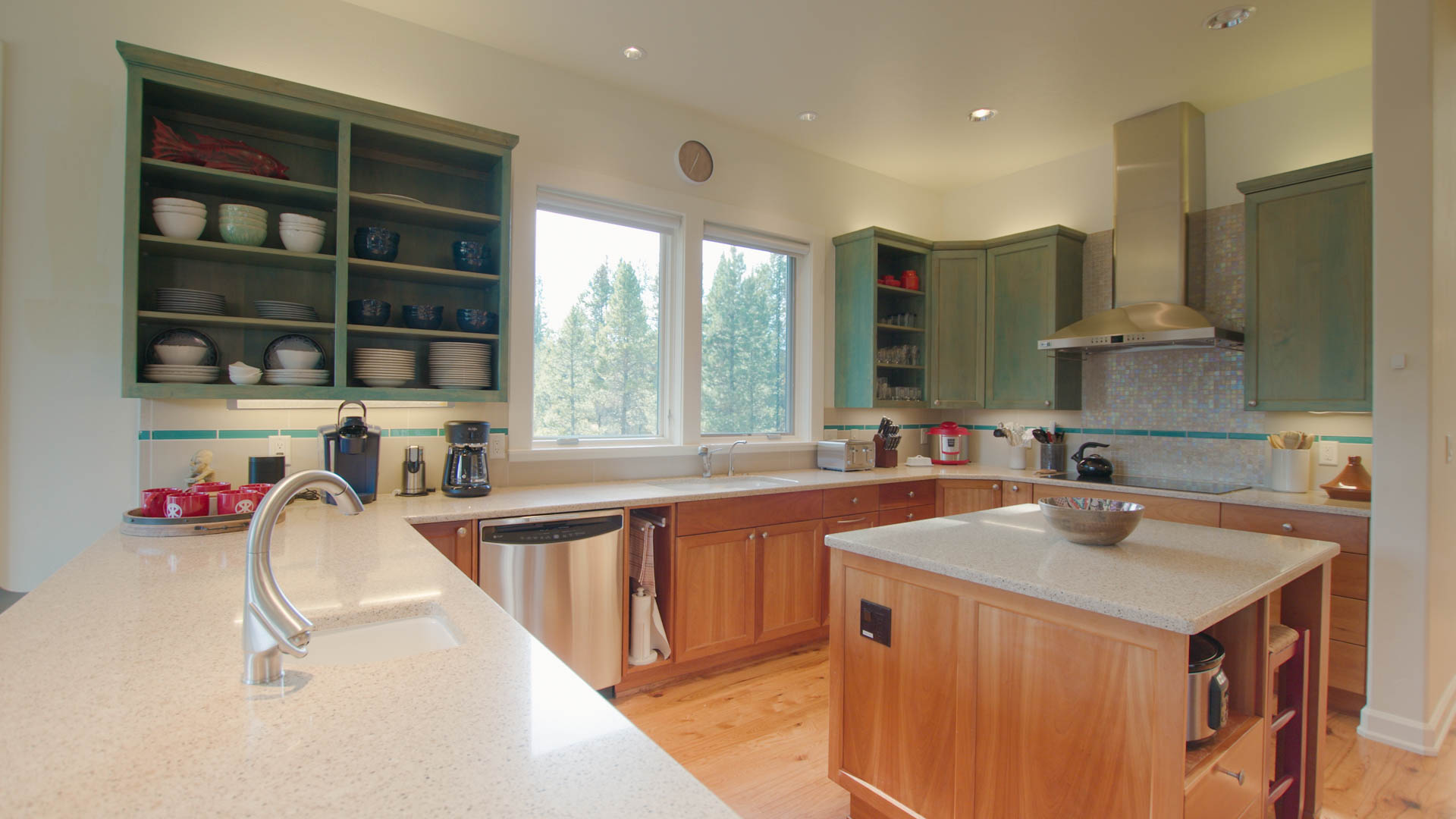 Ready
to sell?
We're here to guide you through the entire sales process, from valuing your property to finding the right buyer.
Full-service vacation rental sales and management company in Sunriver, Oregon
Copyright Bennington Properties 2020 – Present. All rights reserved. View our Privacy Policy.