A full-service property management company
Bennington Properties is an Oregon-based vacation rental company, currently catering to Sunriver and surrounding areas. Bennington offers arrangements for homestays, family vacations, and weekend getaways. Bennington also offers property management services to future and present Sunriver homeowners who wish to rent a vacation home out for profit.
When you book your Sunriver vacation through Bennington, you're booking a trouble-free getaway for you and your family. On the rare occasion something does go wrong, we provide concierge-style services to keep their vacation on track. Whether it's assisting you with finding the perfect home for your family's trip, or guaranteeing your home is well-cared for and marketed effectively, Bennington Properties doesn't stop until we get it just right.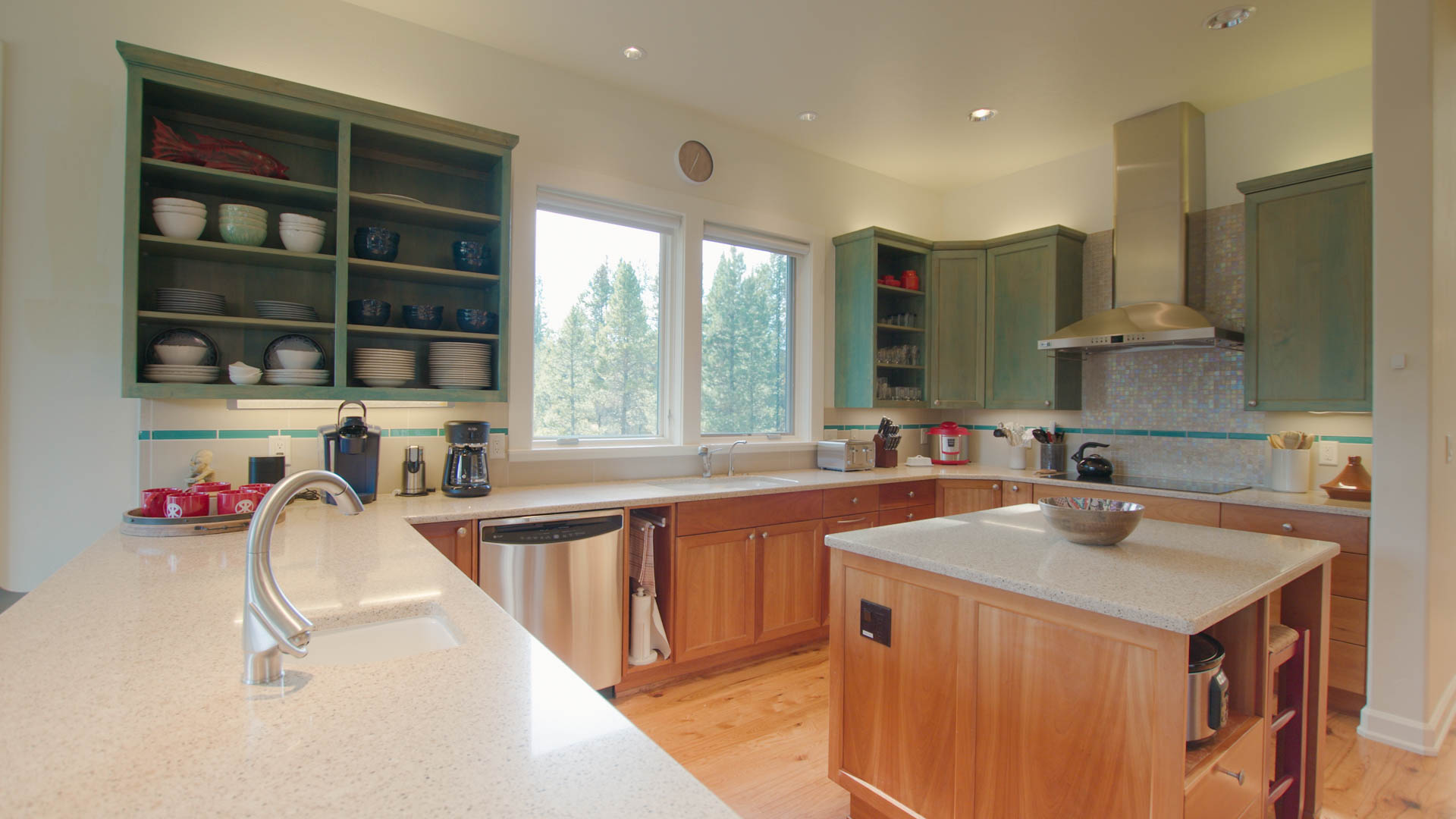 Our story so far
Our story starts in 1985, when the Bennington family first began traveling to Sunriver. Fast forward to 1995, when the Bennington's purchased their first vacation rental. With only one vacation home in 1998, Bennington Properties was born.
Now, 22 years later, our community has grown to 450+ homeowners and 50,000 guests per year. Our difference is in the details – from comfy beds to exceptional communication. Our entire team works hard to anticipate and meet your every need, from the moment you visit our website until you return home. We look forward to continuing to write our story with your support.
<20
Min. average response time to guest needs
50000
Guests served per year
What people think
about us
5 Mt Baker
Bennington has been a pleasure to work with all of this time. They have rented the house consistantly, providing a very nice revenue stream that pays the bills! We are not "fee'd" to death, a modest monthly fee takes care of a lot, no linen fees, and no fee everytime maintenence sets foot on your property, which really adds up! The house is well maintained, housekeeping does a great job of keeping things cleaned and maintained, and if there is something that needs attention, we are promptly notified and usually given options.. if they can take care of it or if we need to do something, and usually a ballpark of what it might cost. They have a great list of vendors for maintenance and repairs that others in the program have used and had success with. The communication is great, Robert gives his "Tuesdays with Robert" emails every Tuesday as to what is going on in Sunriver, the rental market, or whatever is on his mind. They have a designated contact in the office if I have any questions or problems and they are always professional and prompt with a reply. We have only had one issue with maintenance in our 10 year relationship and, once it was identified, was taken care of promptly at their expense. Bennington has select programs that you can participate in, or not, totally optional and no pressure. We are a "Family Friendly" rental which means we provide a high chair, pack n play crib, safety gates etc (they will give you a list of things which must be provided). We are also "Pet Friendly". They screen the renters pets and have limits on the number of animals, and the have rules associated with them. Surprisingly, there is no damage and the routine wear and tear hasn't changed much since we went on these programs. We have found that these programs have increased our rental revenue and have been totally worth doing.
5 Leisure
We've been with them close to 20 years when company was started by Robert's parents, Gene & Penny Bennington. We've been impressed from the beginning with the company's attention to detail and focus on quality service, which has continued and matured since Robert took over as CEO some years ago. Robert brings a level of innovation and energy that keeps them leaders in the business. He attracts and keeps some of the highest quality people we've had the pleasure to work with. Their responsiveness is top-notch, they go out of their way to solicit input and feedback from the owners, and they act on the feedback. The company works hard to meet the owner's goals in terms of rental revenue while being very flexible about each owners' goals for personal use. We're always impressed with the state of the art changes we see being implemented constantly by a company who clearly prides itself on being the best they can be in a competitive and tough business. We know you won't be disappointed having your property managed by Bennington's. They're a unique company that has made us glad we've stuck with them all these years. Feel free to call if you'd like more information about our experiences.
4 Virgina Rail
Wow, where do I begin with Bennington. I was with another rental agency in SUNRIVER for 20 years and was averaging $15,000 annual gross income on my home. I switched on June 15 of 2017 and grossed well over my best year with the prior company in less than 6 months. Subsequent years continue to be more than twice the income. Bennington is excellent at using all resources to generate income for my home. The cleaning and care of the home is superior and the complete staff is most responsive to your every need. Robert, Jessica, Erica, Phillip and all the rest are simply the best Managers for my home that I can imagine. Thanks guys. Mike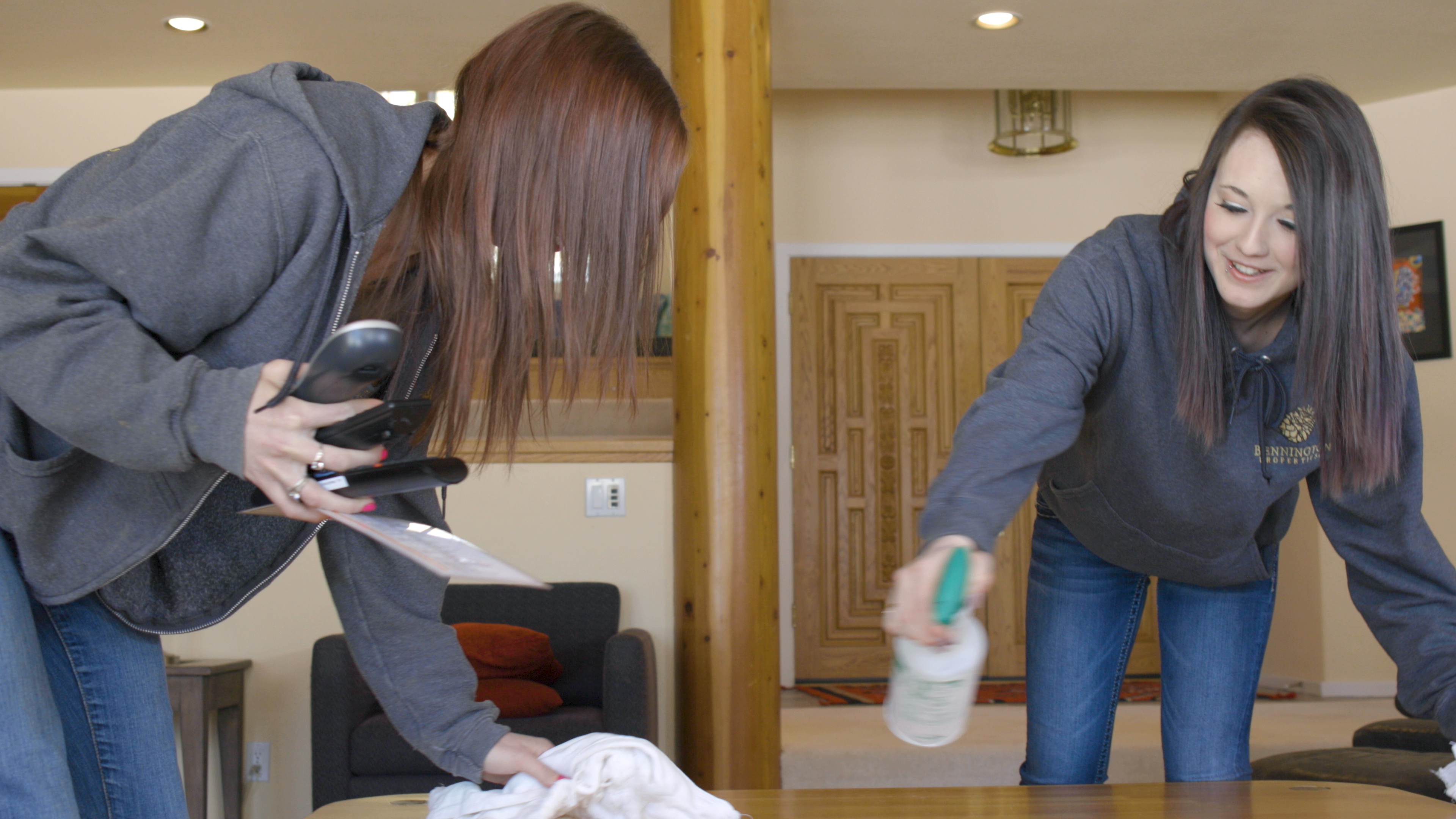 Become a part of our story
If you're passionate about hospitality, property management, and the Sunriver community, we invite you to help us continue our company's story; and let us be a part of your career story.
Contact us

Full-service vacation rental sales and management company in Sunriver, Oregon
Copyright Bennington Properties 2020 – Present. All rights reserved. View our Privacy Policy.