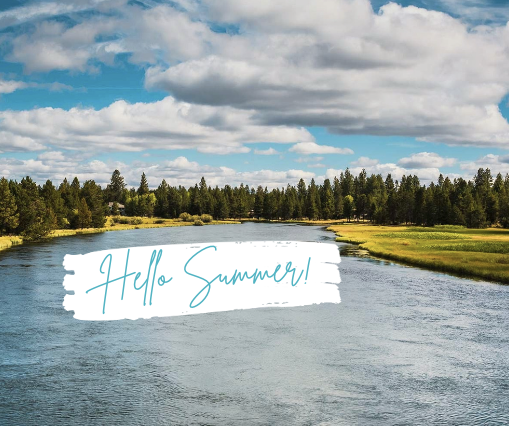 Sunriver is known for its awesome summer weather! Daytime temperatures are typically in the 80s and 90s with nighttime cooling down to the 50s and 60s. It's perfect! Because of the incredible climate, most of the homes in Sunriver do NOT have air conditioning units. But have no fear! Your rental home should stay in or below the mid-70s during the day due to the ample amount of shade and low-humidity conditions.
Here are some tips and suggestions from our guests on ways you and your family can stay cool during your visit to Sunriver.
1. Plan daytime trips to play at one of our many mountain beaches.
2. Plan a float trip down the Deschutes River.
3. Bring a blowup pool or a hose and sprinkler to play in.
4. Bring an extra fan or two (your vacation rental will have fans, but you can never have too many).
5. During the night-time you will want to open all the windows in the house and place fans near the windows to let the cool night-time air in. This will help cool the house nicely.
6. During the day you will want to shut all the windows and close the blinds on the sunny side of the home to trap in that cool air.
** If having air conditioning is super important to you, please contact us immediately so we can find you a home that does. **